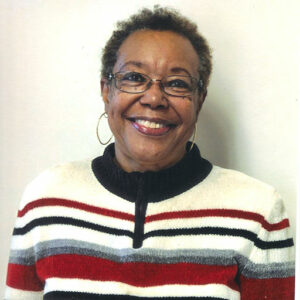 Earnestine Mosley Robinson has been with Augusta Mini Theatre, Inc. since its inception, on October 8, 1975, and is presently the Board Liaison Support Staff at the Theatre.
An Augusta native and a 1968 graduate of Lucy Craft Laney High School. Special Training: Business of School of Augusta Opportunities Industrialization Center; Steps to Getting and Keeping a Job by Arts a-Live; Bookkeep I by Natax Accounting System; and Bookkeep II by Sanford Loyd, CPA, Augusta Georgia. Certificates: Business Management, Augusta College; Management Training, Opportunities Academy; and Speak Up with Confidence, The Airways Chapter of Professional Secretaries International, Augusta, Georgia.
Awards: 2009 Proclamation from the Office of the Mayor – The City of Augusta, 2021 Arts Professional, 2022 Certificate of Appreciation.
Mother of 2 & grandmother of 3.