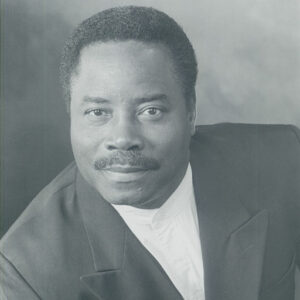 Mr. Tyrone J Butler

Arts and Life Skills School. Butler is a native of Augusta, Georgia, and noticed a void in the art offering for the area youth. Because of this void, he founded Augusta Mini Theatre which became Augusta's first community art school to focus on multi-art disciplines, under one roof. Since 1975, Mr. Butler has ensured that the artistic needs of the underserved students (grades 1-12) are met. Mr. Butler offered free classes at AMT for the first 5 years and continues to allow students to take classes even if they are unable to pay. Over the years, thousands have benefited from AMTs programs and services.
Mr. Butler has 2 published plays that are being produced by other youth art groups and schools around the U.S. and continues writing plays that target teens and youth dealing with such universal life skill issues as the importance of education, consequences of alcohol and drug use, moving beyond the negative environment, making positive choices, anger management, self-esteem building, etc. Mr. Butler sees the importance of merging the arts and life skills to experience the creative self-expression that is inherent in the arts to become a more complete person. In honor of his mother, Mr. Butler began a college book scholarship providing enrolled Augusta Mini Theatre students with a 4-year college book scholarship.
A few of Mr. Butler's Honors & Awards: The Governor's Award for Excellence in the Arts 1984; Greater Augusta Arts Council Artist Award in 1993; Citizen of the Year Award 2015, "Stuff that Legends are made of" Award 2016. NAACP Humanity Award 2018, Champion for children Award 2018.